Start the year 2022 with your employees motivated! An online kick-off by and with teamgeist is ideal for this.
Our extra: If you book by 15.01.2022, you have the chance to win free coaching to accompany the event, worth up to 1,500 EUR. Secure your chance to win by telling us the keyword "Kickoff22". The winner will be drawn from all entries. To the conditions of participation.
Especially in these times, when many employees work from home or in scheduled shifts. The normal workday with colleagues is not possible at the moment in many companies.
Right now it is especially important to strengthen the "we-feeling" of the employees and to get them committed to the (new) goals and future challenges! This can be optimally implemented with teamgeist and an online kick-off as an innovative New Year's event 2022.
Of course, it is not possible, but also not necessary for a Kick Off event to take place in an analog meeting with all employees. We can do Kick Off virtually. We draw on nearly 30 years of experience in kick off events of all kinds and the experience of countless digital team events and virtual Christmas parties. We combine the most appropriate technology for your situation, with the tailored content in suitable methodology. We also organize suitable speakers for you.
Online Kick Offs Organisation
We take care of the entire organisation of the online kick-off including dramaturgy, invitation management, preparation of your relevant content and much more.
Complete technical setup
We provide the complete technical framework. We can draw on more than 1,800 digital events already held this year.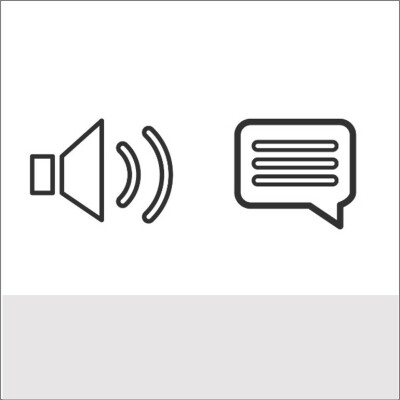 Moderation & Speakers
We moderate the entire event according to your content specifications. We are also happy to organise a suitable speaker as an external expert or an entertaining show act.
More "we-feeling" & motivation
We ensure employee motivation and a greater sense of togetherness. Thanks to our extensive and varied experience, we know exactly what to look out for in virtual teambuilding measures.
Ideas for your Online Kick Off Event 2024
Why is a kick off so important right now?
Employees who normally go to the office and have colleagues around them and now increasingly work from home often lose touch with the company. An online kick-off strengthens the employees' identification with the company.
Motivated employees are highly relevant and absolutely necessary for sustainable business success. With a kick-off event, you can strengthen the motivation of your employees for a specific project, the next challenges or to kick off a new year.
Through established identification with the company and increased motivation, one binds one's employees to the company, as employee satisfaction increases.
Home office, remote work and remote teams have changed communication in and between companies. It is important to promote communication and to show suitable ways, instruments and possibilities for this.
Changing ways of working and communicating has also brought a new need for networking between staff or departments/branches or with external parties. Use an online kick-off for digital networking.
A joint kick-off strengthens the sense of community in order to achieve common goals and to feel like a team despite home office and physical distance.
New challenges and changed situations should be worked out and discussed together with staff. A virtual kick-off is ideal for this. Specific contents can be communicated using appropriate methods and modules.
We take over the entire organisation of the online kick-off.
We provide the complete technical framework.
We moderate the entire event according to your content specifications.
We ensure employee motivation and a greater sense of togetherness.
Digital Kick Off as "Digital Socializing"
In times of social distancing, it is important to give your employees the necessary support and to motivate them accordingly - time for "digital socialising". An online annual kick-off event is ideal for this. teamgeist can offer you different tools, methods and services for this and also tailor them to you and your needs.
Kick Off Event Modules with Fun Character
For example, we take over the entire organisation of an online kick off. Or just the supporting programme and the moderation. We can also offer you a single online event module with a fun character without professional content, as well as gaming events to immerse employees in a different world so that they can focus calmly and refreshed on the content you have defined.
Alternatively, we can also design a module specifically tailored to your content so that your content can be conveyed in the best possible way. For example, an online speed dating with topics or questions specified by you, which your employees work on in the individual digital dates.
Exciting digital team events as an add-on for your online kick off
Criminal Mastermind - Online Team Event
The story of the "wolf" The participants belong to the newly formed special unit of Europol and together they set out on the trail of the probably most spectacular art robber in the...
Escape Game (Aurora)
Use our Online Escape Game for a good team-feeling and organize a virtual team event for your employees! Together with your team it is the task to solve an exciting criminal case: The p...
Crime scene "Weinberg" - the Online Crime Event with real Actors
Send your team on a unique, interactive manhunt: the young wine queen Juliette has been kidnapped and there are only 2 hours left to save her. An exciting case full of wine and love, po...
Take the chance and plan your Online Kick Off with us!
We will be happy to advise you without obligation! Just ask us!
Are you still unsure about how such a virtual event works? Then ask for a free test event!
Thank you for your request!
We will take care of your request as soon as possible.
If you have any questions or need further help, please give us a call or write us an email.
Organisation of an Online Kick Off
teamgeist is an experienced process facilitator and event implementer. We can take care of all the components of an online kick-off event from A to Z. We focus entirely on your individual wishes and needs. We draw on our experience of almost 30 years and more than ten locations throughout Germany and Austria.
We are happy to organise the entire online kick-off event for you. This can include the preparation of your desired content. If required, we can also start very early with our support and prepare a detailed analysis of the current situation and advise you on the content and, of course, the methodology. We accompany you through the associated processes.
When planning and implementing a digital event, there are a lot of specific details to consider. We know them! And in the meantime we have tried and tested tricks to make a virtual event run smoothly, purposefully and amusingly. For example, a well thought-out invitation management with motivating but also easy-to-understand explanations of the technology and the procedure is essential for a digital kick-off event and contributes a lot to the success of your online kick-off. Just ask us!
Technical framework for a virtual kick off
You can rely on us completely! We "deliver" technology that inspires and doesn't just work. We make recommendations for technical conditions and software specifically tailored to your needs. We provide the complete, necessary technical setup for your successful online kick-off event.
We are happy to use your preferred software for the event, but we will also be happy to advise you on the most suitable software for your goals and ideas. Depending on the number of participants, existing hardware, required sub-rooms and desirable features, not all tools are always suitable. We would also like to recommend our own platform "meet.teamgeist". With it, we cover a wide range of needs and ensure not only satisfaction, but enthusiasm! Let us advise you!
Moderation of your Online Kick Off Event
With experienced "online moderators" we bring structure, order, but also a lot of fun and motivation to your virtual Kick Off. We moderate professionally, empathetically and innovatively. Our moderators are very familiar with the technical features so that they can react flexibly to unexpected situations during the event. Depending on the coordinated event module, we provide you with several guides who are available in parallel in different sub-rooms as contact persons for the participants.
Thrilling stories to inspire and broaden horizons
.
Thanks to our many years of experience and our large and diverse network, we can recommend suitable guest speakers and subject matter experts to suit your event objective.
One of our most popular speakers, for example, is teamgeist founder, Michael Haufe. "Of personal freedom and free entrepreneurship" - one topic among many that inspires and captivates. Also very popular with our teamgeist customers is our certified Bucket List Coach, Peter Widhalm, from teamgeist Vienna. Or how about a dream trip - guided by our speaker and coach, Patrick Havenstein?
Or we can organise a show act for you for the best entertainment. You have questions about the moderation or external speakers, just get in touch with us!