...with your company
Experience an unforgettable remote experience with teamgeist: your virtual Christmas party together with your colleagues. Instead of going out to eat or visiting the Christmas market, you can experience real team building despite being physically separated. We have the right remote events for your digital Christmas party.
Just ask us for a non-binding quote!
30 years of experience
Special expertise for large groups
Location tips from our experts
Indoor and outdoor event formats
Ideas for your virtual Christmas party 2022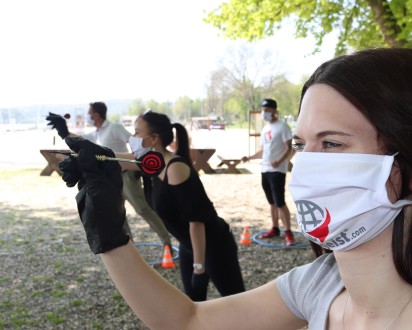 Darts Tournament Event with Distance
In the teamgeist darts tournament, you bring your team to victory with skill and ability in throwing darts. The goal of the participants is to be the first group to reach zero points ...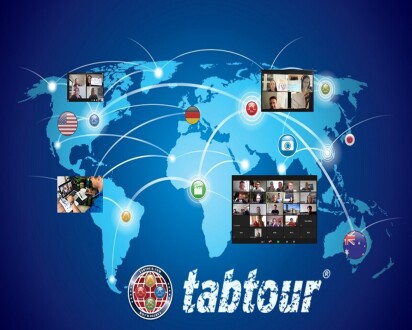 Global Remote tabtour
Go on a joint journey through the different continents with us during a virtual company outing. Solve country-specific tasks, go on a voyage of discovery through the different cultures,...
Just ask without obligation!
Do you have questions about the implementation of a Christmas party during Corona? Then simply get in touch with us without obligation!
Thank you for your request!
We will take care of your request as soon as possible.
If you have any questions or need further help, please give us a call or write us an email.
Christmas party during Corona?
Absolutely! teamgeist makes it possible! Find out here about digital Christmas parties with a real team-building factor. Many employees have been sitting in the home office for months, or at least increasingly so. Numerous companies have cancelled their summer party this year and dispensed with analogue teambuilding measures.
Even in autumn and winter, the danger of Corona spreading further is greater again and a virtual event could be the solution for your Christmas party this year. teamgeist has gained a lot of experience in the field of remote team events for years - but especially in recent months. Any customer requests and individualisations have been implemented and further developed together with our customers. So you can experience a unique Christmas party 2022!
Virtual team building highly efficient
It is especially important for employees in the home office to have/maintain or even intensify contact and exchange with other colleagues. Many employees in the home office miss the common lunch break or the evening get-together without work topics. This is precisely why remote teambuilding is ideal! Digital teambuilding concepts specially tailored to your needs sustainably promote the feeling of togetherness among your employees - despite the physical distance.
Unforgettable virtual Christmas party
So we are proud and confident to offer you an unforgettable and, above all, team-building virtual Christmas party that will bring your employees a lot of joy - despite spatial distance. Together with you, we will find the right Christmas digital team event and cater to your specific wishes. Just ask us without any obligation!
You haven't found a date in 2022 or have no more budget for a Christmas party? Then simply plan a Christmas party in January with teamgeist for an ideal start to the year 2022!