Business Escape with Distance
Business Escape with Distance
Break out! To end up more focused than ever! Look at your business with distance to be able to see it clearly again.
Let your employees consciously escape from business to measurably increase the success of your event! In our Business Remote Escape concepts, we present your teams with different challenges within the framework of company events, conferences, seminars and webinars. These can be implemented virtually from anywhere, remotely - as a Business Remote Escape - or at an on-site team event at a distance - as a Business Escape.
The conscious escape from everyday life and the actual meeting/conference noticeably increases the participants' attention. If you want to convey content in a sustainable way, we create the necessary emotionalisation of the content for your participants and thus generate more acceptance for new things. In the end, more of the knowledge imparted is stored by the participants and, at best, further processed.
In a playful way, relevant information is collected during conferences or digital meetings during a Business Escape. Important findings can be filtered and processed using a wide variety of methods. For example, topic-specific questions or suitable individual team tasks that have to be solved together can help.
A very popular tool for this is our teamgeist app, which can be used wonderfully during meetings. For example, small teams can use iPads to work through special content in a playful and efficient way. This can also be done remotely, i.e. from the home office or any other location.
The big common goal of the teams can be to fill the team success terminal with solution codes that have been played. Only together can all participants achieve success!
With different methods and challenges, we give the participants the opportunity to break out of the standard event routine. By activating body and mind, both sides of the brain are connected, thus significantly increasing the absorption capacity and fun of your participants.
Can also be implemented as teambuilding, training or traincentive!
Goals of the Business Escapes !
Our goals for your success:
Measurability of your event success
Polling of moods & opinions
Interactive control of what resonates with your participants
Increased knowledge transfer through interaction & fun
Sustainable knowledge anchoring of the conference content through targeted emotionalisation and new neuronal networks in the minds of your participants
Increasing the motivation of your participants
Your benefit of the teamgeist Business Escapes
Business Escapes are conference-accompanying with high content relevance
Integration of the user-friendly & intuitive teamgeist apps
Active involvement of all participants & promotion of interaction
Optional: Pursuit of a common goal: completion of the digital teamgeist terminal
Individual story suitable for your conference
Integration of digital and/or analogue challenges - with & without competition
Big show-down at the end when the goal is achieved
A strong sense of "we" promotes the performance and innovative strength of each individual employee and leads to positive effects on the company's success
Event details:
Nationwide
20-200
1-2,5 Hour(s)
Preparation and organisation including the following services:
Competent advice and creation of your event concept
Elaboration of an individual story, suitable for your objectives
Instruction and support by experienced moderator, operator (game leader) & project manager as well as other necessary team guides before, during and after the Business Escape
Provision of all necessary documents for preparation & implementation & follow-up
Use of the teamgeist app with implementation of your branding and motto in the application
Provision of the team success terminal incl. your branding
Award ceremony
Optional services:
Winners' prizes
Certificate for each participant
Prices may vary due to individual client requests, optional services, location or similar.
Languages:
Possible modules for Business Escapes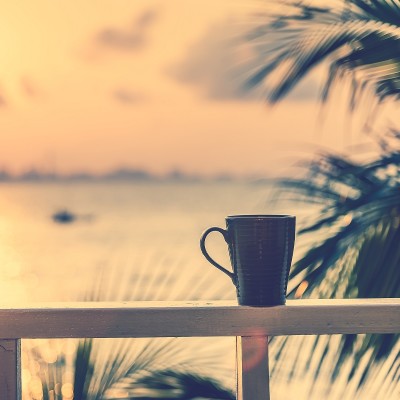 Facilitated dream journey & breathing exercise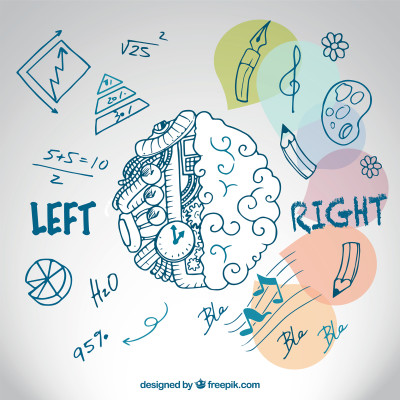 Networking right & left brain
Short talk on the topic of happiness & moments of happiness
Exercise & Relaxation in the Home Office
Possible procedure BEFORE the Business Escape
✓ Team allocation at random via a teamgeist draw or on customer request
✓ Communication of the team composition to the participants & passing on of contacts
✓ Possible small homework assignments to the participants to loosen them up
✓ Finding a team name & assigning roles in the team
✓ Communication of the necessary technology & the agenda
✓ Technical briefing
✓ Preparation of the tasks by the teams
Possible procedure of the Business Escapes itself
✓ Welcome & introduction of the trainer/facilitator & the operator team as well as the schedule
✓ Repeated short introduction to the technique
✓ Formulation of the common goal & the challenges of the teams
✓ Start of the session, facilitated "happiness journey" with breathing & mindfulness exercises.
✓ Networking of both brain hemispheres, videos and auditory guidance
✓ Presentation "View from my Home Office" - Best-Off (homework)
✓ Short talk on the topic: "What is, what does happiness mean" incl. chat query & "harvesting": "What has made me happy in the last few days, what were my moments of happiness",.
✓ Movement and relaxation, videos and auditory guidance
✓ Show-Down Team Success Terminal
✓ Summary and anchoring of positive mindset
Possible procedure AFTER the Business Escape
✓ Provision of the videos & photos
✓ Provision of the company-specific results - of "harvesting
✓ Dispatch of winner's gifts or give-aways, if desired.
We determine the duration of the entire process and the event itself together with you. We can respond to your individual wishes on (almost) all points.